Buy Natural Travertine Slabs in Highest Quality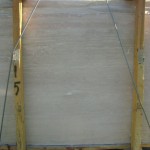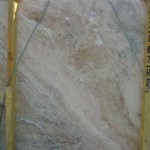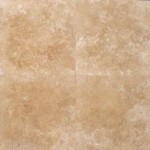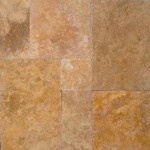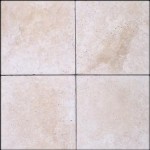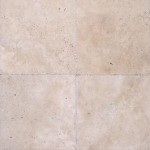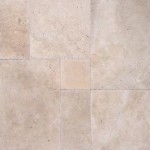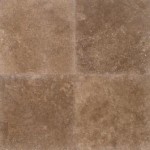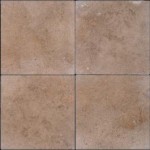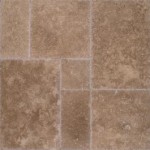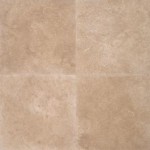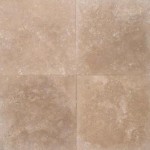 Travertine tile and stone
Travertine has been used to build many things throughout the ages from roads and aqueducts to the Roman Colosseum. Travertine slabs and travertine tiles are available in vein cut, honed and filled, polished and filled, and unfilled. This is why the finish descriptions commonly refer to the word 'filled', as in honed and filled. Cut to size and other custom options are available in all of our materials for the building, design and architecture trades.
What is Travertine?
Travertine is a limestone, or calcium carbonate, that forms in layers around mineral-laden natural hot springs. It is often incorrectly labeled marble, which is a different type of limestone. Travertine is generally filled with cement before it is honed or polished, which produces a uniform surface more like other marbles. Unfilled travertine is quite beautiful, and is often seen as exterior cladding on buildings. Travertine results from hot spring water percolating up through underground limestone. When the water evaporates, it leaves behind layers of dissolved limestone and other minerals, giving it its banded appearance. The characteristic holes in travertine are the result of trapped gas bubbles; as the gas escapes, crystals form in the cavities. Travertine is generally light-colored beiges and tans, though there are some beautiful, colored Travertine that have resulted from other minerals dissolved by hot water underground.
What are the benefits of using travertine for countertops and flooring tiles?
1. Travertine is natural stone with a universal appearance that can be used in various design needs.
2. Being a durable stone, Travertine can be used indoors or out and can last centuries if properly maintained.
3. The colors of travertine range in natural earth tones from light canvas to chocolate brown and from silver to golden brown.
4. Travertine does not contain chemicals, unless artificially finished instead of polished. It is hypoallergenic and antimicrobial, so it will be free of dust, hair, allergens, and bacteria that can build up in carpeted areas.
Uses, grades and cuts of Travertine slabs, tiles
Travertine slabs and travertine tiles can be used to make vanity tops, tub decks, fireplace surrounds, slab showers and furniture tops.
There are three grades of travertine: premium, standard, and commercial. Premium grade Travertine, which is sometimes called "first quality Travertine" or 1st Quality Travertine is a tile that has been perfectly cut and has a uniform thickness throughout with very little filler. Standard grade Travertine, also called "second quality travertine" or 2nd quality Travertine will also be perfectly cut with a uniform thickness, however, there will be a bit more filler in the stone. Commercial grade Travertine, also known as "third quality Travertine" or 3rd quality Travertine may not be perfectly cut on all sides and it will not have a uniform thickness. Additionally, there will be a great deal more filler within the stone.
Cut Types
Due to the bedding planes inherent in most travertine, it is possible to achieve a dramatically different look depending on the cut type chosen. The two cut types used to create travertine tiles are the Vein Cut and the Fleuri Cut. The travertine itself is the same for both types of tile; it is only the type of cut that causes the stone to differ in appearance. Vein cut Travertine tiles and vein cut Travertine slabs describe the cutting process by which a cut is made against the bedding planes, or along the vein. This exposes the edge of the formation and gives the travertine tile a linear pattern.
Fleuri Cut
Fleuri cut Travertine Tiles and Fleuri cut Travertine slabs, which is also known as a cross cut, is a cut made parallel to the bedding plane. This exposes a random pattern that is often circular. This cut does result in a strong tile; however, it is not ideal for high-traffic areas due to holes that may appear with heavy use. After installation, if holes should appear, it is standard practice to fill those holes instead of replacing the tile.

What makes the best quality travertine tile?
All four corners of the tile should be cut at 90 degrees.

The color of the stone should not be marred my rust colored markings on either side.

There should be no pores in the filling of the stone.

The filling should consist of a hard resin that will not chip; cement is unacceptable.

The side cuts should be perfectly perpendicular; a slope is unacceptable.

The color of the tile should be consistent throughout the lot with limited color variations.

The thickness of the tile should be measured in inches and should be 18" x 18".

The shipping crates should be strong wooden pallets suitable for forklifts.

The face of the tile should be visible from both sides of the shipping crates.

Styrofoam should be used on the bottom and sides of the tiles for protection.